The program is a utility to search for information regarding a movie.
The program connects to the online database TMDb. From here download the available information. Among this information, in addition to the cover – or reference image – the program downloads the plot, the year of production, the duration of the film, the original title, the cast and the film team.
For the cast and crew the program allows (where present) to download also a representative image.
As the name of the program may suggest, the program was written mainly to download information that will be used to complete the profiles of the films in DVDProfiler (a program to collect information on the films owned). For this reason, the program, with the push of a button, creates the formatted data in the clipboard so that it can be inserted into DVD profilers with a simple paste.
Below are some sample screenshots of the program.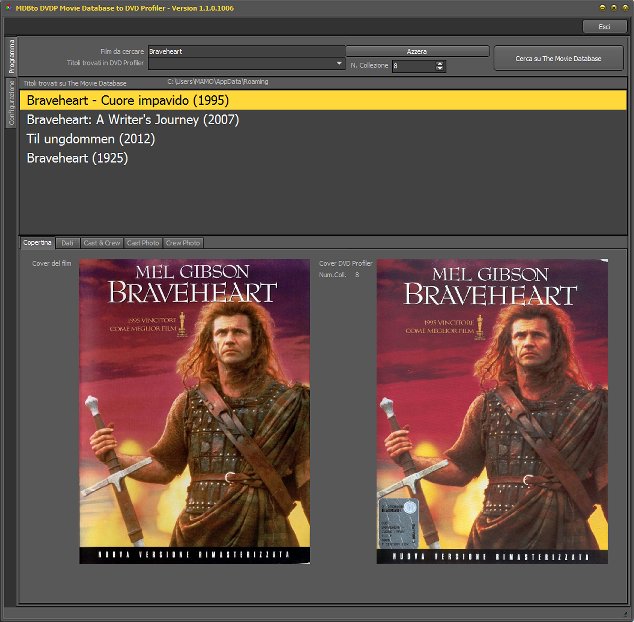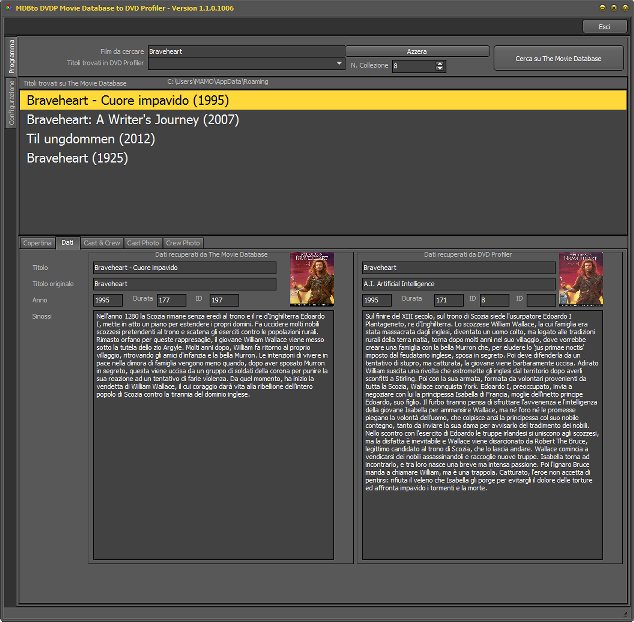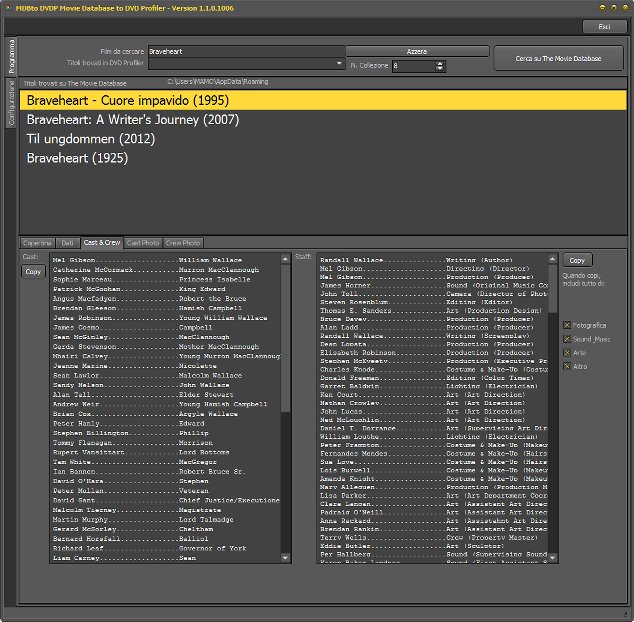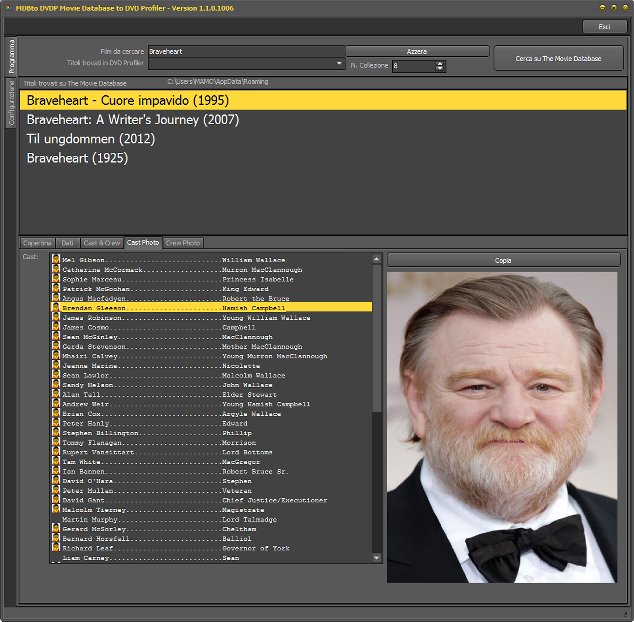 To see brief information for the configuration
To see some brief operating instructions
Download "MDBtoDVDP 1.1.0.1007" MDBtoDVDPInstall_1.1.0.1007.zip – Downloaded 630 times – 3 MB